Parris Hovden commits to Minnesota State University-Moorhead
Parris Hovden loves softball more than anything. Hovden started playing softball at seven years old. From there, she knew she wanted to pursue a future in softball. Hovden started off playing for Park and Rec and eventually started playing for Owatonna Crush for a couple years. Hovden was always moved up to higher level teams. She eventually started playing for a team in the cities. Hovden played on a for a club team called Irish for two years that led her to transfer to TC Blitz that she has been playing for the past four years. 
Hovden committed to Minnesota State University Moorhead to continue playing softball and further her education. Hovden said, "I really like the coaches. The campus is not too big or too small and Fargo is a great area to live in." Hovden not only has amazing playing skills but leadership skills that assistant varsity softball coach Rachel Malo raved about. Malo said, "I have coached Parris for about eight years. I coached her 12U summer ball team and that was the first time I got to know her as a player. I knew from day one of practice that she was going to be a leader in the softball program; in the way that she played and the way she handled herself on and off the field." Malo expresses how lucky she is to know Hovden on and off the field.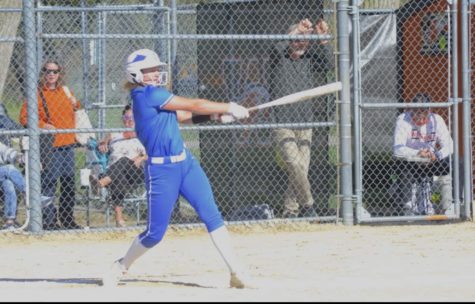 Hovden sets herself apart from others that give her these amazing qualities to get her where she is now. Coach Malo said, "Parris is a gamer; her willingness to do anything to be successful and help her teammates be successful is exactly what I look for in an athlete. Her presence on the field is known by everyone because of her vocal leadership and encouragement. She is always looking for ways to get better, whether it is in her softball abilities or in getting faster or stronger." Hovden's skills will help her get far in life as she heads off to college. 
Hovden plans on majoring in social work with a minor in coaching. Hovden's family, friends, past and current coaches cannot wait to see her flourish in her softball career and in her education.