Jaden Smith rumored casting sparks controversy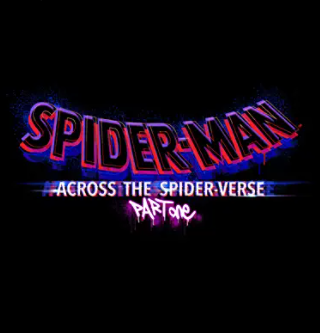 With the recent and almost abrupt ending to probably one of the most adored story lines in the Marvel Cinematic Universe, it left fans wondering what's next. Late last year fans witnessed the ending of Tom Holland's Spider-Man. Now that Holland's plot line has ended, fans turned their attention towards Miles Morales, the animated Spider-Man from Into the Spider-Verse. Into the Spider-Verse came out in 2018, which makes fans think that it is long past overdue for a sequel.
CURRENT SPECULATION
Due to the "easter egg" planted in Holland's Spider-Man's No Way Home movie, many avid watchers of the Spider-Man films believed that the next course of action in the Spider Man plot is to make a sequel or a live action of the Into the Spider-Verse movie. The theory of a second Into the Spider-Verse movie was already confirmed by animator Nick Kondo on June 9, 2020, where he stated that production had already begun on the film. This seemingly confirms that it will be animated and not a live action, but that has not stopped fans from creating theories of their own as to what will take place in the movie. The film will be called Spider-Man: Across the Spider-Verse which caused fans to come up with a big theory that there will be an in real life scene in the movie where the animated Miles Morales crosses paths with a real life Morales- played by Jaden Smith. 
Fans did not come up with the theory of Smith playing Morales on their own, the rumors started circulating when Smith's dad, Will Smith, seemingly teased the idea by telling Poptime, "My son is preparing himself physically and mentally to get a place as one of the characters who will make history for the first time in the saga of a movie that many already know and ask for." That was not all that convinced fans, Jaden Smith had recently posted a photo of himself wearing a Spider-Man mask on his Twitter with the caption, "Wya I'm Tryna Swing By", fans took this post as a teaser of what is to come. 
REPRESENTATION of AFRO-LATINOS
Although many are on board for the idea of Smith playing Marvel's first real life black Spider-Man, it has come to the attention of fans that the character Miles Morales is not just Black, but he is Puerto Rican. This fact now changes many things when it comes to the casting of Morales, due to him being a part of the Afro-Latino community. Afro-Latinos make up around 25% of the American Latino population, in other words they are a minority group inside of another minority group.
It is evident that minorities still face exclusion when it comes to modern day media, it is even harder for Afro-Latinos to get representation considering how small of a population they have in the U.S. Colorism often decreases their chances of getting a leading part in a show compared to their lighter counterparts, and on the rare occasion they do get a leading role they often have to play a solely black or mixed character. So when Afro-Latinos finally get a chance to be represented in an enormously popular piece of modern day media it is only natural that they feel it to be unfair that their time in the spotlight was ripped away from them and given to an already prominent non Afro-Latino figure.
It is not just Afro-Latinos or fans that are concerned with this news, spectators who have heard of this situation are also able to see the injustice that would be done if Smith were to be cast. Sophomore Ishaaq Roble said, "I think it's a good idea that they're trying to be more diverse with their representation, but they aren't doing it right considering they're not representing the right crowd: Afro-Latinos." Considering Disney and SONY have the means and resources to cast an actual actor of Afro-Latino heritage it just displays that money is more important than representation in their eyes. Junior Jaemi Medina said, "I think it's a bit unfair because there are not many roles out there in Hollywood for Afro-Latinos to be represented and for them to just give it to Jaden Smith feels like they're doing it more for publicity and fame."
"
I think it's a good idea that they're trying to be more diverse with their representation, but they aren't doing it right considering they're not representing the right crowd: Afro-Latinos."
— Ishaaq Roble
Due to the recent actions of his father, the likelihood of Smith playing Morales may have dropped. After the events that took place at the Oscars, Smith's father's approval rate dropped 30% overnight. Many fans and actors alike have shown disapproval towards Will Smith's actions. During an interview with CBS Mornings Gayle King, actor and comedian Jim Carrey referred to Hollywood as "Just spineless" after they allowed Will Smith to stay after causing his scene. 
Whether or not Jaden Smith gets casted for this film or if the theories of the movie are even true, there is no doubt that "Across The Spider-Verse Part: One" will perform just as well as "Into the Spider-Verse". Not only will it most likely do well, but considering it will be at least a two part series, fans can assume that there is much more to be expected from Morales. Spider-Man: Across the Spider-Verse is planned to be released in theaters on June 2, 2023.