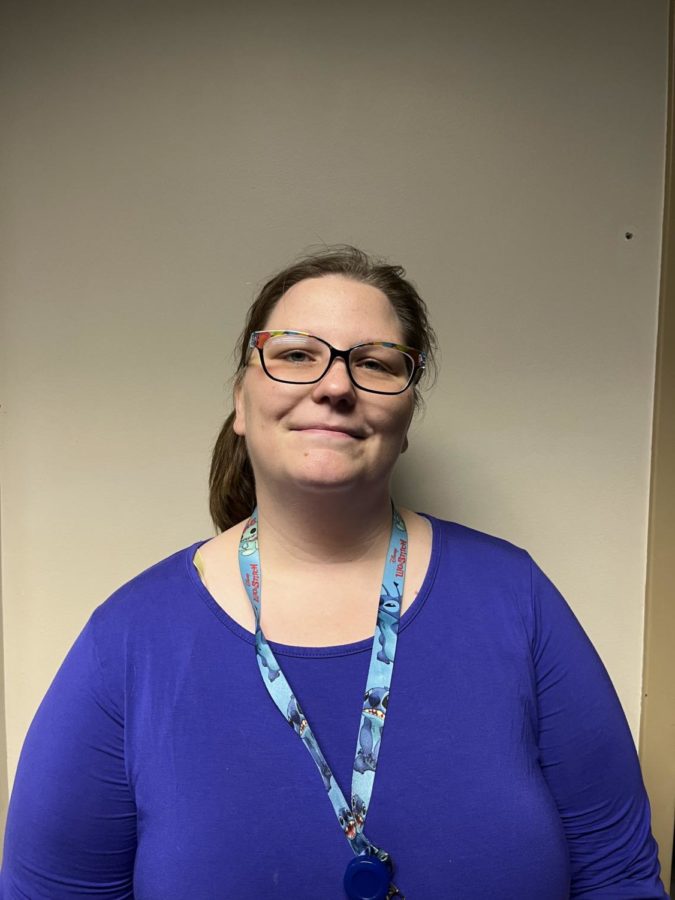 OHS opens doors to a new teacher, Ms.Crandall.
Ms. Celia Crandall is a new substitute teacher at OHS covering for Ms. Seiffert while she is on maternity leave. She has been substitute teaching since 2012. Crandall, before coming to OHS, was teaching at Monticello High School. She currently teaches special education and English.
Crandall graduated college from St. Cloud State University as an English major and will be returning to St. Cloud State University as a graduate student. Crandall said, "I moved locations  to be closer to my big sister, who's more like my mom." The Crandall sisters are a tight pair. Crandall said, "My sister and I helped support each other and so she moved down here for a job in Faribault." Crandall has kept a close relationship with her sister which has helped her throughout her life. 
Crandall is looking forward to  making new connections and building relationships this year. Above all she is excited about  exploring the depths of Owatonna. 
Crandall's favorite thing about her new job is the coworkers. They have all reached out to her making sure she's set as a new teacher and have been very supportive of her actions and motives this year. 
Crandall and her husband have two kids. Crandalls husband is a stay at home dad and actively takes care of the kids. Crandalls said, "My husband would probably be my biggest supporter, biggest fan, and my biggest helper."  He also is responsible for the household chores and makes sure everything is put together while Crandall is at work.
Mr. Eitrheim co-teaches with Ms. Crandall. Mr. Erik  Eitrheim said " She does what all special ed teachers do is help students. Whatever they need in their IEP, their individualized education plan, and helps them reach their goals through the high school environment." Eitrheim is very excited to co-teach with Crandall for the first quarter.
Owatonna is very excited to have Crandall as a substitute and see her thrive throughout the year at OHS. Stop by at Crandall's room C-310.