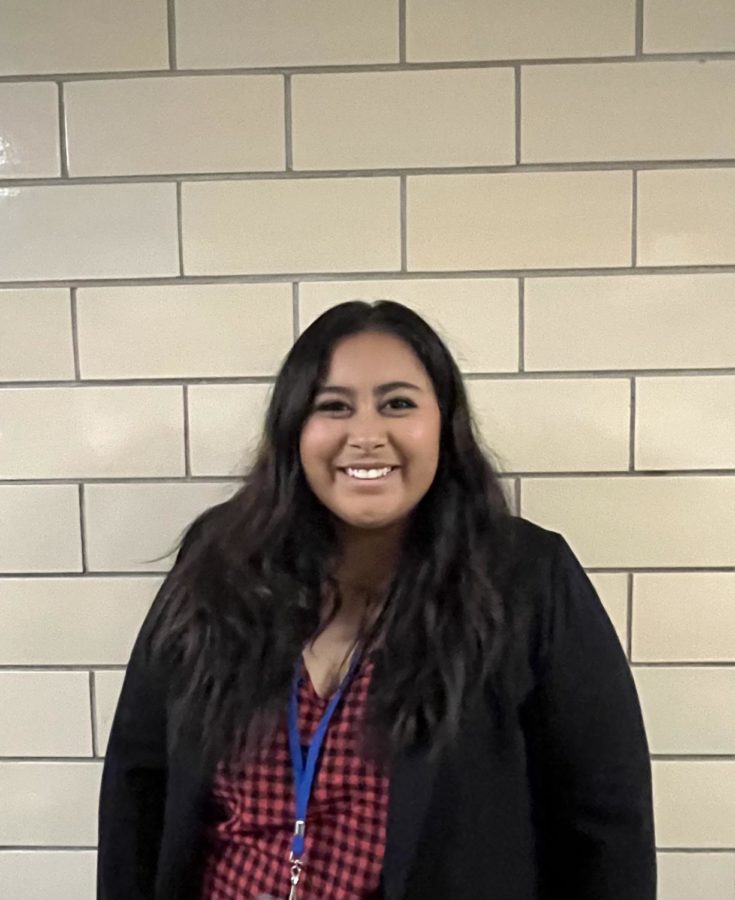 First year student teaching at OHS
This year is Ms. Lisbeth Magdaleno-Garcia first year as a student teacher here at OHS. She is teaching Interior Design and Youth Service Leadership (YSL) classes with Ms. Pittman this semester.
Ms. Magdaleno-Garcia is originally from Albert Lea, so when the opportunity came from OHS she already knew her way around town. Ms. Magdaleno-Garcia said, "It's easy to navigate and also to build connections with different teachers and districts for when I start applying for schools." This semester she has begun more hands-on teaching within her classes that she is student teaching. 
When asked how Ms. Pittman likes having Ms. Magdaleno-Garcia in the class Ms. Pittman said, "It's always great having her in the classroom and we are all so lucky to have her here." Magdaleno-Garcia graduated from Minnesota State University, Mankato with a major in family and consumer science (FACS) and a minor in music. 
 Ms.Magdaleno-Garcia is very excited to become a full time teacher. She said, "I'm looking forward to being more comfortable within the classroom and with the students, and if one day I do apply here then I've already learned what it's like to be a Husky and the values you guys hold." 
Outside of school Magdaleno-Garcia has many hobbies. She said, "I like to craft a lot, I have a Cricut machine and I think it's so fun." Her other out of school hobbies include painting and drawing. 
On advice to a high school student Magdaleno-Garcia said, "If you're interested in pursuing education, I think that you should, because we need more passionate teachers in the world so if you're ever interested I say do it." 
Magdaleno-Garcia's inspiration to become a teacher is something special. She describes her childhood from her parents perspective because they didn't have a chance to get an education. Ms.Magdaleno-Garcia is a first-generation student which made education very important to her and her family. Ms.Magdaleno-Garcia said, "Having educators that are the same ethnicity as you and the same color as you is important in the education field."  Ms.Magdaleno-Garcia strongly believes in this because she is within the 10 percent of Latin Americans who are able to be teachers. Stop by room E-311 and say hi to Ms. Magdaleno-Garcia.