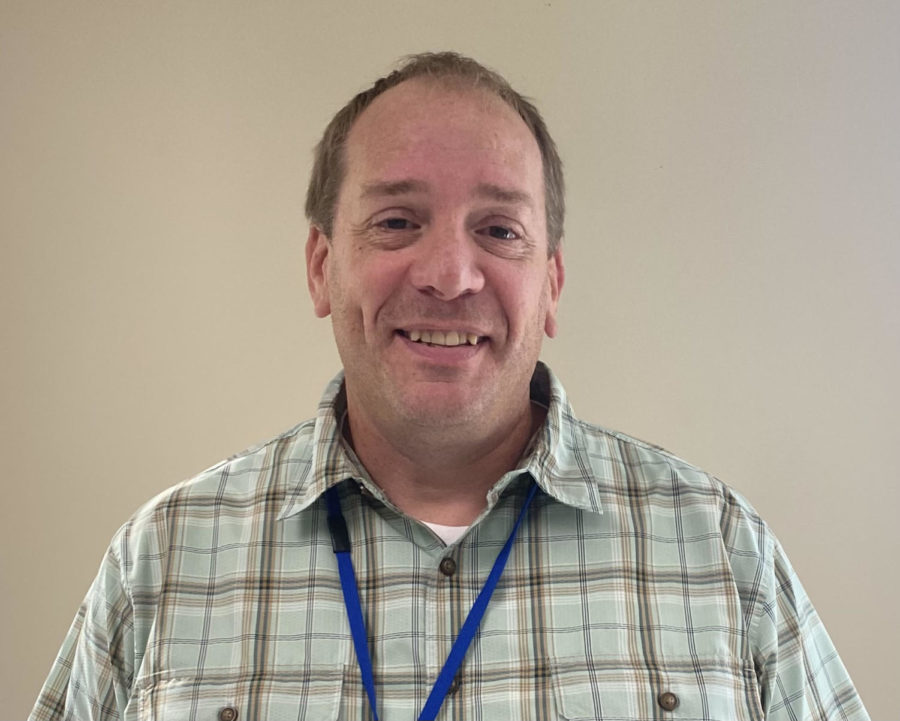 Mr. Paulsen looks forward to teaching at OHS
Mr. Travis Paulsen has had quite the journey so far. From growing up and going to school in the small town of Arlington Minnesota, then attending Minnesota State University, Mankato and Winona State University. This then led to a 16 year teaching stint at Jordan High School.  He looks to continue his journey here at OHS for years to come.
Paulsen has always known what it is like to live and teach in a small town. Knowing everyone around you and everyone knowing you can be quite interesting. Moving to a larger town can be very intimidating for most people. Paulsen said, "It is just a bigger school with more students running around and the students here have been nothing short of fantastic." He has really enjoyed the process so far of coming to a bigger school. Paulsen said, "I've always wanted to be at a big school, I've always wanted to be at a school where there are lots of opportunities for the students." The students have been great to Mr. Paulsen so far and that is a great way to welcome a new teacher.
With the new Owatonna High School being used in the upcoming school year, teachers will have to move all of their things to the new property. For someone that has just moved the year before it could be annoying to have to move yet again, but Paulsen said, "At my old school we opened up a new building so I've kind of had the nostalgia of opening, being in the brand new part… There is something about the entrance here with all the columns and that old school kind of feel, it will be bitter sweet."
Paulsen studied web design and computer programming at Minnesota State University, Mankato and Winona State University. Paulsen found a knack for teaching through his original job. He said, "At every job I had, I was always finding a better way to do the given process and I would always train and assist clients when developing their own programs." Paulsen now teaches Google Suite, Word Processing and Accounting here at OHS. Having a background with computers has assisted Paulsen greatly because of the introduction of technology into the classroom. 
Pauslen is looking forward to building friendships with students and other teachers around him and is looking forward to continuing his career at OHS. Stop by room C-303 and welcome Mr. Paulson to OHS.