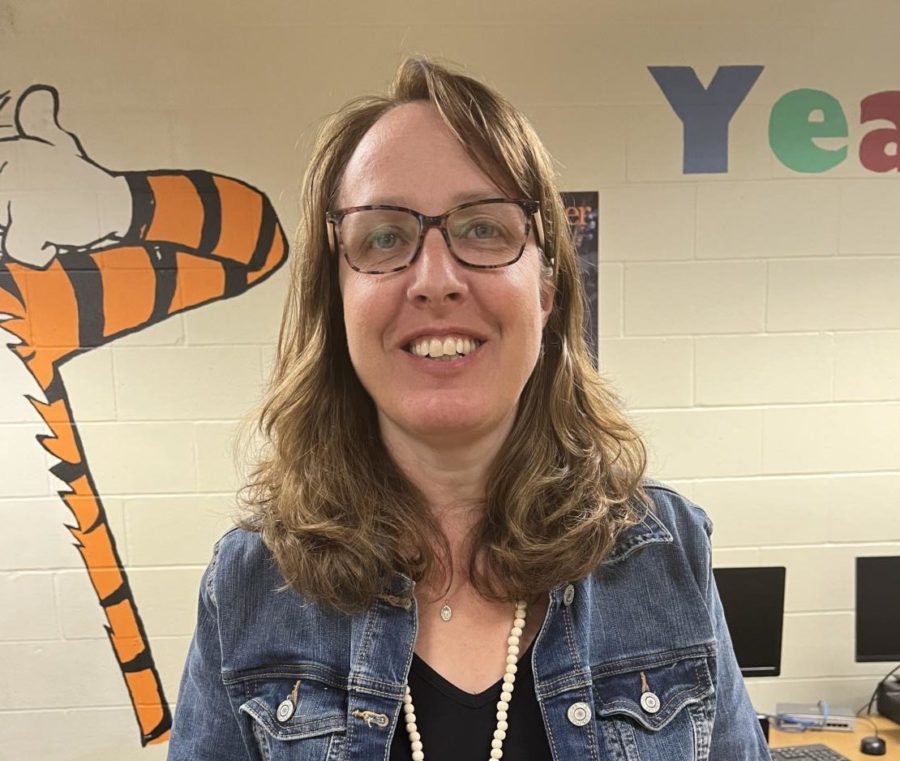 Ms. Volkmuth begins first year at OHS
Ms. Jean Volkmuth is coming to Owatonna High School's special education department after teaching in Farmington for the past 10 years. Farmington High School has a population of 2,204 students grades 9-12. OHS has a population of 1,522 students. This was similar teaching aspects for Ms.Volkmuth in class size. Ms. Volkmuth decided to move to Owatonna so she could be closer to Faribault where she lives with her five children. This should make the commute and valuable time with her kids easier for Volkmuth. 
Ms. Volkmuth had many inspirations to be a special education teacher. She said, "I have five of my own kids that have different special education needs and I watched them go through the system and I want to inspire people like their teachers inspired them." Volkmuth also says she has heard a lot of great things about Owatonna and wanted to become a part of the town and school system.
Ms. Volkmuth graduated from St. Mary's University in Winona. She now helps out with the National Honor Society at OHS. The National Honor Society (NHS) elevates a school's commitment to the values of scholarship, service, leadership, and character. Ms. Volkmuths favorite thing about her job is watching students get excited and understanding something. Ms.Volkmuths coteacher, Mr. Dan Leer said, "She is a nice compliment to the class and she is very good at coaching kids where they are at and helping them get to that next level." Ms.Volkmuth wants OHS students to be the best they can be.
Ms. Volkmuth has had many inspirations throughout her career. She said, "I would say I have two teachers in high school that really inspired me. Mrs. K was my English teacher and Mr. Bauer was my math teacher and they both have been very inspirational to me in education."As can be seen, previous teachers made a great impact on Ms. Volkmuth.
Ms. Volkmuth is very excited to be teaching at Owatonna High School this year. Ms. Volkmuth says she has heard many positive aspects about Owatonna. Ms. Volkmuth is welcoming of all students at OHS. Ms. Volkmuth is going to have to adjust to another aspect of change when the new high school is ready. Once the new school makes an appearance and all the teachers and students flood the halls, Ms. Volkmuth will finally be settled in. Students can find her in room B-303. Located above the office on the first left.