2022-2023 school year off to a great start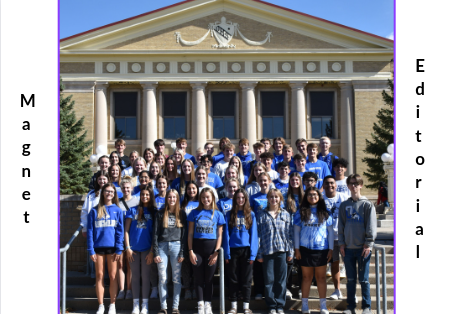 OHS has a promising school year ahead even being halfway through the first quarter. Time is flying and there have already been many memorable events such as homecoming coronation where Lauren Waypa and Sevy Enter were announced king and queen, the back to school pep fest and much more. With fall sports wrapping up OHS has seen many successes among its teams such as varsity boys soccer holding a record of 13 wins. These moments are shaping up to make a great year. 
Students were thrilled for the early release on homecoming day to watch all the fall sports float down Grove Street throwing candy out to all the kids repping their Owatonna gear. Following the parade was the football game against the Northfield Raiders where the Huskies won 21-19. The weekend wrapped up on Saturday night and students were seen wearing dresses and suits in surrounding towns waiting for the dance to start at 9 p.m. at the OMS gym. 
Students are starting to get into the flow of their classes and know what to expect from their teachers. This coming Monday, Oct. 17 conferences will be held in teachers classrooms from 3-7:30 p.m. This is a time to reflect on grades and parents have the opportunity to address any concerns and check in with their child's teachers. 
With the fall sports season wrapping up, make sure to pop out at the last guaranteed home football game this Thursday, Oct. 13 at 7 p.m. The football team has been doing well this year with their only losses being against the best teams  in the conference. Volleyball has their upcoming senior night next Tuesday, Oct. 18 at 7 p.m. Finally, both Boys and Girls Cross Country's Big 9 Conference Meets are at the Brooktree Golf Course Tuesday, Oct. 18 starting at 3:25 p.m. The student sections at sporting events have shown great numbers and the themes are always taken to the next level. 
As the final graduating class of the current OHS is leaving this year, some of these events will be the last time they happen at their current location. Once this year is complete OHS will be onto bigger things starting fresh at the new high school being built which has much more access to fields and is overall nicer than what students have been accustomed to. There's no doubt students will continue to strive as the school year progresses and the room for achievement with the new school on the horizon is great.