The rules OHS unconsciously follows
Picture this, it's the first day at the high school and gazing down the hall you wonder, what should I do? Going along with the crowd not trying to hold your classmates behind, you move to the right. You follow along with the crowd making sure to stay on the right side of the hallway not running into people. People stop and collide into each other so you keep walking. Quickly you learn to unconsciously follow the unspoken rules at OHS. These rules are not in the student handbook or any syllabus given to students. There are requirements that are obvious like walking on the right side and not stopping in the middle of the hallway that you will learn. OHS students know these rules and follow these traditions, but why?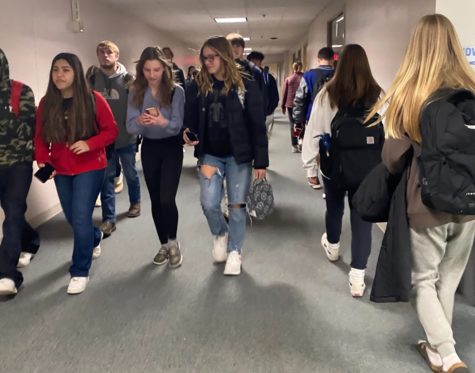 1. Hallway Traffic
Unspoken rules do many things for the students of OHS. Most of the time it brings common expectations for the students which the freshman and sophomore classes seem to look up to the upperclassman for these specific expectations. After class  students have seven minutes to get to your next class and you want to get there with time to spare. You want to avoid traffic in the halls as everyone tries to get to their next class. As underclassmen learn to walk during traffic especially during passing time they learn to walk on the right side and do not stop in front of people from watching and learning from the upperclassmen. Principal Kory Kath said, "We understand how to do business at OHS. And what that does is it brings what we call institutional knowledge that juniors and seniors have that because they've understood that you know what it takes to be a student here and be successful."
Underclassmen look up to seniors to know how things are done like walking from class to class even in intersections. The little rules and expectations at OHS can provide good results and allow for the younger students to evolve and grow into upperclassmen who show knowledge and maturity on certain subjects.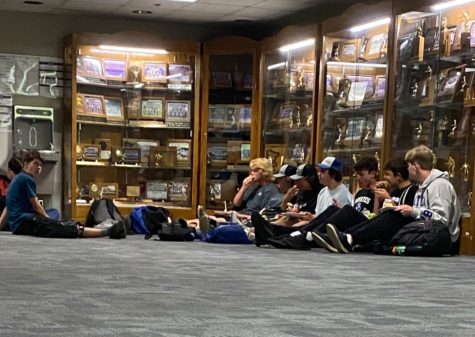 2. Do not leave a mess 
Due to seating limitations students eat lunch in the commons for more room to sit and to enjoy their meal with their friends. With the cafeteria being so small with the amount of students we have at the OHS, some students decided to move upstairs and sit in the commons. With the floor being carpet it allows for more messes to occur and for more things the faculty has to deal with. 
As long as students clean up after themselves and do not leave a huge mess for the janitors the faculty does not seem to mind. Most times one finds groups of students following these traditions like sitting in the commons during lunch, but teachers seem to not mind these traditions as long as students are respectful.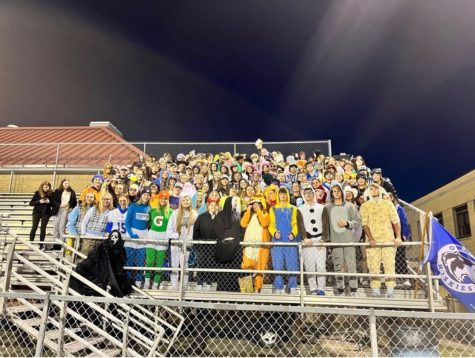 3. Seniority is a form of respect
As OHS has many different unspoken rules and traditions one of the big ones is senior priority. Seniors sit in commons and also in the front of the student section at football games. As OHS students grow older they tend to follow these rules and look to fellow upperclassmen for guidance. Senior Brooke Kunkel said, "I follow these unspoken rules because when my siblings were in high school they always told me about the rules and as I grew up I just learned I had to follow them." 
Underclassmen look up to seniors to follow in their footsteps, so they can become leaders themselves. Principal Kath said, "As you grow into your role here, as a student, and so many seniors, for instance, they're just looked up to because they are seen as somebody that has engaged that there's somebody that understands what it means to be a student." 
Unspoken rules are not communicated, they are learned. Traditions that are held dear at OHS will be left behind for new ones once the class of 2023 says goodbye to this high school at the end of this school year.