Happily ever Abbey
A review of Season 5 of Downton Abbey
Note: This story contains spoilers from Season 5 of Downton Abbey.
People of all ages have loved the British sensation Downton Abbey since the show came to America in 2011. With exceptional actors like Hugh Bonneville, Maggie Smith, and Lily James, viewers have their weekly dose of British drama. Four successful seasons have led to a fifth which aired Sunday, Jan. 4, 2015 and ended on Sunday, Mar. 1, 2015. Set in the middle of the Roaring 20s, Downton Abbey Season 5 brings back loveable characters such as Lady Mary Crawley, Anna and John Bates, and Tom Branson. This season brought many things including children, romance and heartbreak, and even murder, which can be expected on any Downton Abbey season.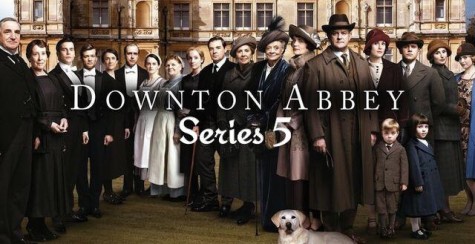 The intertwined relationships that always come out of Downton Abbey are what fans love. This season is no exception. One thing missing from this season was a better plotline with Mary. She is usually one of the biggest plot points in the season, but this time she was cast aside. Viewers are hopeful to see a return of their new favorite characters next season and to see Branson come back with Sybbie. They also hope to also see new relationships for Mary and Edith, as well as a better plot point for the sisters. I give this season four stars because it was very good, but lacking in some places.
***Major Plotlines (Spoilers)***
---
Cousins Violet and Isobel Crawley spend their time gossiping to each other about the members of their households. When they goes to Rose's camp to visit her, she meets an old flame, Prince Igor Kuragin. There, he tells her that his wife, Irina Kuragin, has been missing for years. Violet sends a team out to try to find her again. In one of the last episodes, Prince Kuragin proposes to Violet which she declines. Her team finds Irina and she is unpleasant, but happy to be found.  An interesting development is Violet's jealousy that comes Isobel's pending engagement.   This would bring up Isobel's status in nobility which is hard for Violet to stomach. In the end it is much ado about nothing as the engagement is called off when Isobel does not feel accepted by Lord Merton's grown children.
Cora and Robert's relationship proved to be strained by the viewers when art historian Simon Bricker flirts with Cora and Robert insults her. This causes marital tension between the two in a way viewers have never seen before. As she is getting ready for bed one day when Robert is out, Mr. Bricker goes into her bedroom uninvited. Robert comes home right then and catches Mr. Bricker where he attacks him and forces Mr. Bricker to leave. Robert later realizes that nothing can make him stop loving Cora.   Hugh Bonneville stole the viewers hearts when one of the saddest parts of the season was when Robert's beloved dog, Isis, died of cancer. The most heartbreaking part of the season comes from parenting. Tom Branson and his daughter, Miss Sybil "Sybbie" Branson, struggling to feel at home at Downton. Tom's friend, Ms. Sarah Bunting, creates a lot of tension with Lord Grantham when she insults his old fashioned habits, putting Tom in an awkward position. He agrees with Ms. Bunting, but loves the Downton family and does not wish to hurt them. This leaves him questioning whether a life in Boston would be better suited for him. Tom later decides that the best thing for him to do is to leave for America with Sybbie. The last episode, a Christmas party, is Tom's goodbye party as well. Will viewers see him in season six? Lady Edith is distraught after the birth of her illegitimate child Marigold. She had to go live with one of the tenants so no one would know about her birth. Edith eventually takes her back and has her live in the Downton household. Lady Mary, on the other hand, is ready to move on. She reconsiders a relationship with Tony Gillingham, but quickly realizes that there is something missing from that relationship. Lady Rose is helping out at a Russian refugee camp where she meets and introduces Dowager Countess of Grantham, Violet Crawley to Prince Igor Kuragin. There, she also meets her love interest, The Honourable Ephraim Atticus Aldridge, an English Jew whose parents were driven out of Russia for their Jewish heritage. They get married, despite Rose's mother and Atticus's father's less than enthusiastic reaction.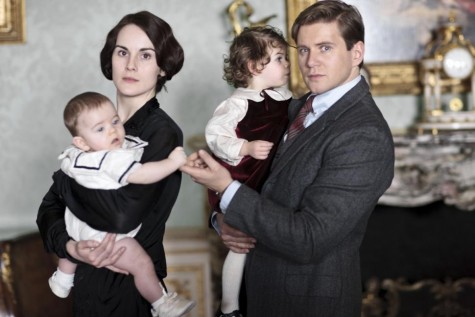 The premise of the show has been founded on the divide of the nobility and the laborers. This season the house joined in celebration and worry. Mr. Charles Carson and Mrs. Elsie Hughes keep everything in line. Mr. Carson is elected to be the head of the war memorial in the town, where he appoints Robert as his advisor. Mrs. Hughes is interviewed by the police multiple times about Mr. and Mrs. Bates and about Mr. Green, which she denies having involvement in. In the last episode, Mr. Carson brings Mrs. Hughes into his office and proposes to her, to which she replies, "I thought you'd never ask." Mr. John Bates and Mrs. Anna Bates are still haunted by Mr. Green's death from last season. A witness tells the police that he heard talking right before Mr. Green was pushed, but didn't see who. Mr. Bates proves that he wasn't in London that day, but the police say it wasn't him they were interested in. They arrest Anna and bring her to jail where she stays until Mr. Bates says that he committed the crime in order to set her free. In the last episode, Mr. Bates surprises Anna at the Christmas party where they go off to have alone time. Thomas Barrow is up to his usual shenanigans and is acting erratically because of some medical treatment he is getting. This sets the whole household on edge until he is helped. As usual, the Christmas Episode of Downton Abbey ties up story lines and leaves the audience excited for the pending storylines. It has been rumored that Season 6 will be the show's last which makes the viewers hopeful and worried. The characters become like family and seeing them go will be heartbreaking. Hopefully Season 6 will either wrap the series up or lead into another season. The Downton Abbey viewers look forward to what comes next.
About the Contributor
Katherine Speiker, Writer
Katherine Speiker is a senior at Owatonna High School. She loves to keep busy and make life interesting by being involved in several school activities...