March Madness
March is a good time of the year. The weather gets warmer, spring sports start, or winter sports are deep into their playoff runs. On March 15, the field of 64 will be selected by a panel of experts. This day is known as Selection Sunday. The 64 teams will be comprised of Division One programs nationwide. Once Selection Sunday has passed, the tournament begins the following Tuesday with play-in games that conclude Wednesday. Once the play-in games have passed, the field of 64 will be set, and play will begin. The second round games will be played Thursday, March 19, and Friday, March 20. Third round games are played on March 21 and 22. The Sweet 16 is played on  March 26 and 27, followed by the Elite Eight on March 28 and 29. The Final Four is April 4, and the tournament concludes Monday, April 6.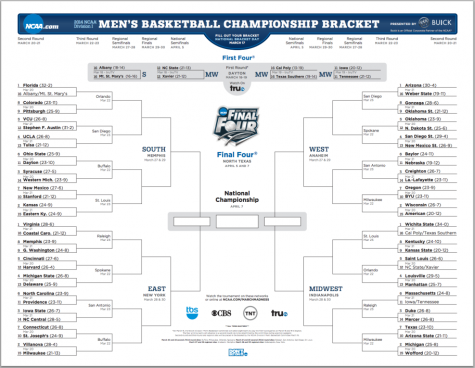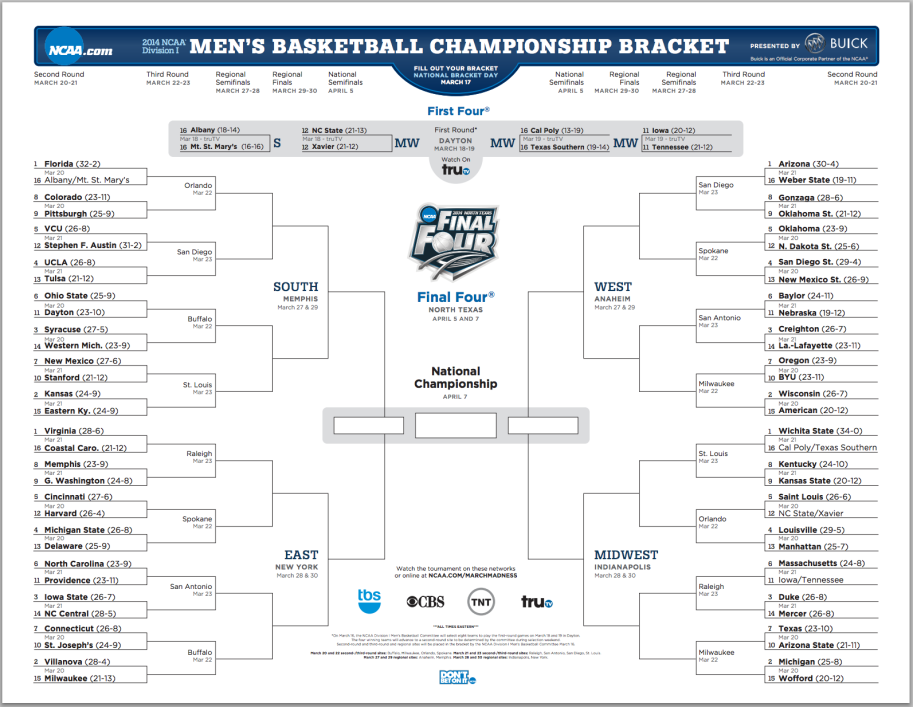 With such a complicated tournament, there are bound to be a few terms anyone wanting an understanding of the tournament needs to know.
Key Terms:
---
Cinderella: A team that isn't expected to do well, but advances far into the tournament. Bracket Busters: A team that beats a consensus favorite to advance.
Upset: When a team that is ranked three seeds or more below the team they beat.
Regions: Midwest, West, South, East. These regions each have 16 teams in them and will eventually produce one winner to send off to the Final Four.
Sweet Sixteen: The final 16 teams remaining.
Elite Eight: The top two teams left in each of the four regions.
Final Four: The winner of each region is a part of this.
For this year's tournament, there will be teams that will succeed regardless of expectations, but there are teams that have a higher chance to win. Kentucky has completed a perfect regular season and is seeking to close their historic season by winning the Big Dance. Duke is always a threat in March Madness. They have been on a winning streak as of late with former Apple Valley prep star Tyus Jones at the helm. They went  undefeated February and have not lost since Jan. 28.Virginia is also a contender. They play tenacious defense and shoot the ball efficiently. They play very good team basketball, which translates well to the tournament. Barring injury, or total collapse, these teams should be considered locks for the one seed in each of their regions.
March Madness is one of the most popular sporting events in the nation. Millions of people across the US participate in office pools, online bracket challenges and other types of betting. Senior Jesse Starks said, "No one knows who is gonna win, and everyone's brackets get screwed up". The odds of picking a perfect bracket are less than one in 9.2 quintillion. Student teacher Matt Olson said, "I like the Cinderella stories when smaller schools compete against the bigger ones." OHS Magnet will be sponsoring a March Madness contest. Entering this contest will allow you the chance to win awesome prizes and bragging rights for winning the school wide contest!
    March Madness is on every sports fanatic's mind. Now, possess the knowledge to  know exactly what's happening in the Big Dance and know all the right terms. Brackets will be available in the Junior Commons during lunch on March 16 and 17 and must be turned in by Wed. March 18 to B 103. Stay tuned to @ohsmagnet for updates.
About the Contributor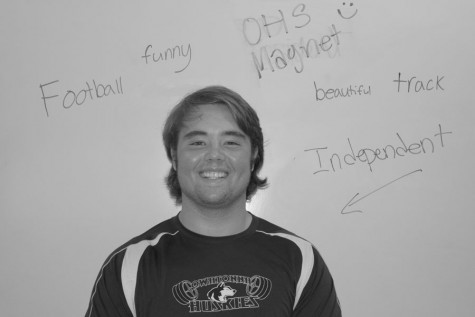 Brady Ruiter, Sports Editor
My name is Brady Ruiter and I love Magnet. I am in a few lesser known activities that include playing guard for the football team, throwing the shotput...