Two tournaments in four days
Speech team prepares for the home and conference meet
The Owatonna Speech Team becomes even busier as their home meet approaches. In addition to the home speech meet on Saturday, Mar. 14, Owatonna is also hosting the Big 9 speech competition on Tuesday, Mar. 17. With these two tournaments coming up, not only does the team have to practice more, they have to also help set up both tournaments. Freshman Kjerstin Anderson said, "I have prepared by taking the judges notes and looking at them to see what I need to fix. It helps me get out of my shell a little bit."
"
I have prepared by taking the judge's notes and looking at them to see what I need to fix. It helps me get out of my shell a little bit.
— Kjerstin Anderson
OHS students and staff need to exit the building by 3:00 p.m. on Tuesday March 17 in order to make space for the Big 9 Conference Tournament. The schools attending the Big 9 conference meet are Faribault, Mankato East, Mankato West, Northfield, Red Wing, Rochester Century, Rochester John Marshall, Rochester Mayo, Winona and Owatonna. There will be roughly 200 kids and 40 judges. Round one begins at 4:00, round two at 5:15, round three at 6:30 and there will be no finals.
With the home field advantage, Owatonna is hoping to dominate at both tournaments. "I hope we do well this weekend, and it will be fun," Junior captain Kaitlyn Skalicky said. The Owatonna Speech team head coach, Mrs. Gendron, said, "It is a lot of organization for Big 9. We have to get judges. Usually, teams bring their own judges, but now, we have to actually find them for Big 9." It is a stressful process, beginning in August, before the speech season has even begun. The stress is further amplified since it is two meets that run very differently. "It is good to have the meets back to back since you can learn from Saturday and then do it even better on Tuesday," Gendron said.
For the Owatonna Meet, 17 schools will be represented by 400 kids and about 60 judges. The Owatonna Speech meet begins with round one at 9:15. Round two is at 10:30, round three is at 11:45 and finals will be at 1:30. Come and support the Owatonna Speech Team at the home meet and Big 9 meet!
About the Contributor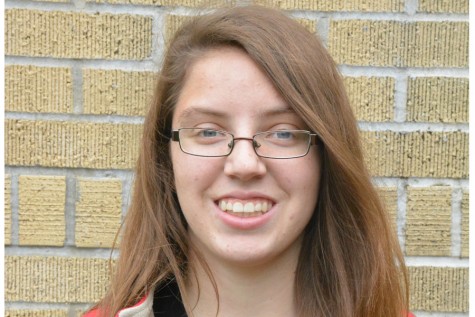 Kimberley Strobel, Writer
I am Kimberley Strobel, a sophomore on the Magnet staff. I am signed up for the Magnet because I love writing. I am very interested in becoming an author...