Before he was Castle, he was the captain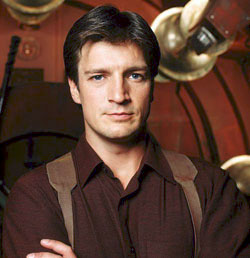 A marriage of the genres western and science fiction, Firefly explores a world 500 years in the future, focusing in on a crew of smugglers aboard a firefly class ship (from where the show takes its name) known as Serenity. Written and directed by Joss Whedon (Buffy The Vampire Slayer, The Avengers, Dr. Horribles Sing-Along-Blog), he originally described this show as "nine people looking into the blackness of space and seeing nine different things".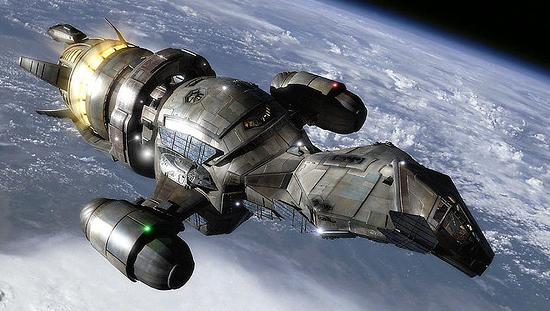 Aboard said ship, fly nine members from an assortment of planets and backgrounds. They attempt to cohabitate, stay alive and make a little- bit- of- not- entirely- legal cash. The Captain of the ship is Malcolm Reynolds (Nathan Fillion), a "browncoat" (slang for a soldier who fought for the independent army) who had found himself on the losing side of a great civil war. This war, known as the Unification War, was an attempt by settlers to combat the stifling and immoral Alliance control. The Alliance, a recurring antagonist, is the formation of the two remaining superpowers, The United States and China, who formed the totalitarian, all reaching centrist government known as "The Alliance". Because of this Union, we see an interesting blend of culture. While the main language spoken is English, many slang and cuss words are in Mandarin. A personal favorite being "Gorram", a mild swear word.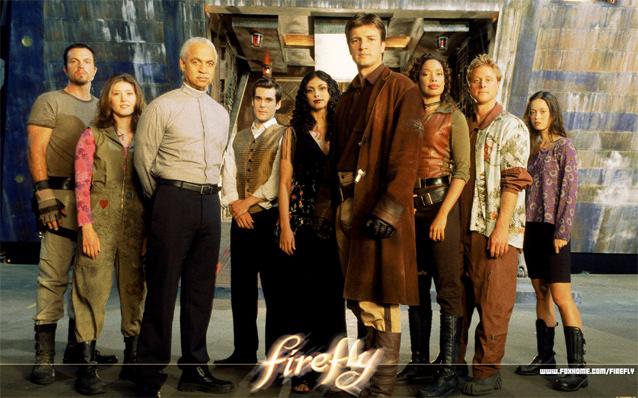 As aforementioned, there are eight other people who find a type of salvation aboard the ship. Among them a man for hire (who also dearly loves his mom and her knitted hats), a world class surgeon and his psychic/psycho sister (who are wanted by the alliance), a preacher (who also has a surprisingly in-depth knowledge of the criminal world), a gifted mechanic (who also has a love for all things adorable), a companion (an esteemed escort, or prostitute who may or may not have unrequited feelings for Captain Mal, and also boatloads of high- class- sass), a warrior woman (and fellow war veteran to the captain), and her husband the pilot (who tends to play with dinosaurs and don Hawaiian shirts).
This show only has 14 episodes, and only 11 of those were originally aired in 2002-2003. Firefly was cancelled by Fox, which many now believe to be one of the greatest cinematic sins. TV Guide ranks this show as number five on the list "Shows that were cancelled too soon" (published 2013). Despite the short run, this show is considered a cult classic by many, became immensely popular and has an incredibly strong fan base. This fan base has even funded a type of spin-off series, making fun of the actors who played these parts. See info here.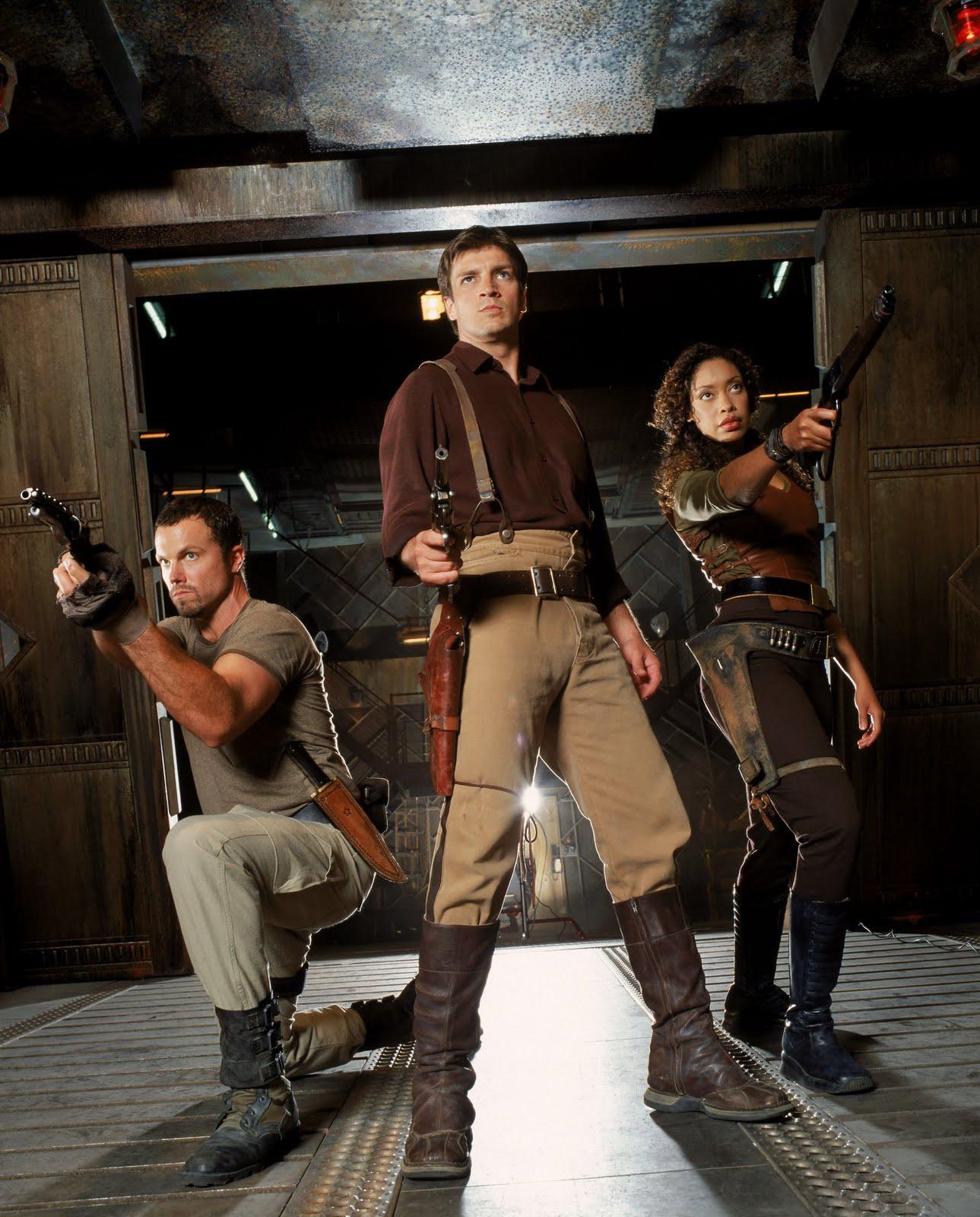 This show features quick wit and pulled heart strings. It makes you remember that the losing side was not always the bad one and the outlaws aren't always evil. The characters are constantly faced with moral dilemmas; making their living smuggling makes it difficult to always do what is right while at the same time keeping their ship afloat. In 14 episodes, 10 hours and 57 minutes, you meet complex characters. No one is one-note. And everything is complicated, there is never a perfect solution. It brings the element of constant struggle between good and evil from the western genre (as well as pistols, train heists, and big hats) and unites it with the jaw dropping stories and fantasies of science fiction. Not to mention this show is the first appearance of beloved High School Musical star Zac Efron as he makes a cameo in one of the episodes.
In summation, this show has everything. Wit. Romance. Drama. Gun-fights. Ship fights. An all consuming political machine. Moral dilemmas. Nathan Fillion in tight pants (and a pretty floral bonnet). This show, along with the movie sequel "Serenity" are available on Netflix.
About the Contributor
Mady Vieths, Photographer/Photo Editor/Adobe Lover
Mady Vieths is a lover of reddish fruit, watcher of "Back to the Future" box sets (on vhs), and drinker of caramel lattes. She is a photographer for the...