The Scoop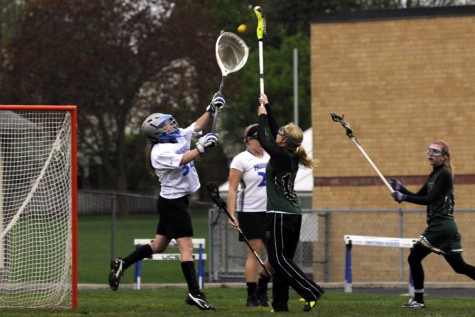 The 2015 Owatonna Girls Lacrosse team has been red hot lately by maintaining an undefeated record in the Big 9 conference. The team's only two losses came from outside the conference. The team is led by senior captains Carlee Malueg, Krista Kniefel and Kayla Kniefel. When asked what the team's secret to success, senior captain Krista Kniefel said, "We approach each game with teamwork, hard work, dedication, and having a positive outlook into each game." The approach has worked well for the girls as they look to improve on last year's 11 win season.
Senior goalie Kacy Borwege is currently the number one ranked goalie in save percentage for the state of Minnesota. Borwege said, "It feels really nice to have all my hard work pay off."  Another top performer on the team is Krista Kniefel, who is eighth in the state in goals scored with 36 goals.  The OHS Girls Lacrosse team is now starting to gear up for what should be a relatively exciting postseason.
About the Contributor
Brady Ruiter, Sports Editor
My name is Brady Ruiter and I love Magnet. I am in a few lesser known activities that include playing guard for the football team, throwing the shotput...