Classin' up the commons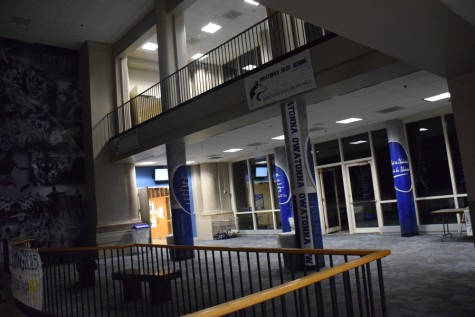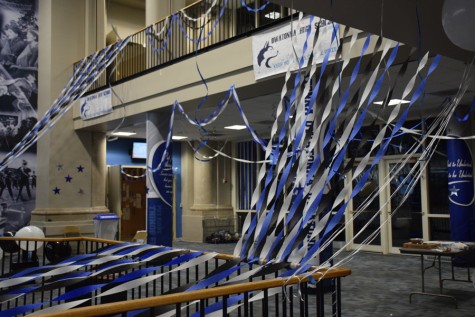 Most people do not think twice about who decorates the commons each and every year. Year after year, the cheerleaders get together the night of coronation and spend hours changing the appearance of the normally plain and open area. Each grade is in charge of their respective grade's commons.
This year was a little different than in the past, however. Last year, seniors took over what was previously the junior commons. Tackling this huge space was difficult, but not unfamiliar, given that the senior cheerleaders decorated the same commons last year.  While Coronation was underway Monday night, the cheerleaders came prepared with balloons and window markers and were at the school from 8-11 p.m.
The next morning, hundreds of OHS students flooded the school to be greeted by the presence of blue and silver streamers, balloons, string and paint. The hours of climbing ladders and taping paid off. Junior Vivica Rosenburg says, "The reactions can be priceless, which makes it worth the time and effort." The decorating of the commons is a cherished tradition that will be carried on for years to come. Next time you travel past the commons, take a moment and appreciate the extra effort of OHS cheer team.
About the Contributor
Carline Reebie, Writer
Most people know me as Carly. I am a senior at the OHS and a varsity football cheerleader. I plan to pursue a career in biotechnology so if I destroy the...