Girls Swimming and Diving soar through the season.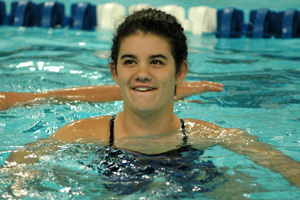 Owatonna Girls Swimming and Diving team is still working hard to try to accomplish new goals. Like getting some swimmers to state, doing their best work, improving their swimming and diving skills, and to reach their full potentials. "My favorite part of being on the team is the family fill of it all, we help each other grow and we all need to stay strong together as a team." Senior Megan Price exclaims. As for meets, the team rocked the house at their meet last Friday, Oct. 5 against Austin, when they won 65-61. Taper, a period of rest, is another thing the team is looking forward to. Starting on Monday Oct 21, where the girls still focus on their work outs but the amount of frequency, intensity, and meters put fourth is slowly reduced. Tapering helps heal the body, as for their regular work outs that can be tough on muscles. This gives the girls a chance to recover and get ready for the rest of the season. At the end of this, the team will feel invincible and more ready than ever to perform.  As for the JV invite on Oct. 24, Coach Isaiah Fuller will do his best to make it fun. "It will be a little stressful considering we have to run it but the girls deserve it, and I'm very excited it's here." Fuller announced.
About the Contributor
Brandy Schmitt, Photographer/Writer
I enjoy being outdoors. I love writing and photography. I work at KFC. I'm also in Youth Service Leadership here at the high school. My favorite colors...