Needed: Peer Helpers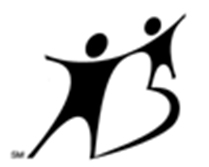 Looking to help out in the community? Want to make a difference in Owatonna? Participating in Peer Helpers could be the answer! Peer Helpers is a Big Brothers- Big Sisters Peer Helper Program, which means that if a student participates in Peer Helpers, they are also volunteering for Big Brothers -Big Sisters. It is a one-on-one mentoring program for children ages 4-14. Once a week, during lunch, volunteers go to the child's school and mentor them. Mentoring can be anything from helping kids with their homework, to just talking to your mentee about their daily lives and what they are going through. The program looks to recruit students during their sophomore year, interview them over the summer, and get them matched up with their "Little" in the fall of their junior year. Peer Helpers is looking for students who are willing to commit to the program for their junior and senior years.
Studies show that children with mentors achieve more in school, avoid risky behaviors and have higher aspirations and greater confidence. Who wouldn't want to make a difference in a younger student's life? Also, becoming a Peer Helper is a great way to give back to the school and community, not to mention it looks great on college applications.
It is not too late to sign up! The program is still looking for volunteers. To sign up, go to www.bbbsofsouthermn.org and click on the "volunteer" tab and enter your zip code. It only takes a minute. Once you have filled out the required information, somebody from Big Brothers- Big Sisters will contact you and set up a time to get started on the process of assigning you to your "Little."
Peer Helpers is a great organization and makes a difference in many kids' lives. If interested in being a friend and role model to a younger child, then make sure to consider being a Peer Helper.