"Good grief!"
The man behind the upcoming Peanuts movie
It is about seven o'clock on Thanksgiving night. The last of the pies are eaten, and Grandpa is sneaking leftover turkey from the fridge. The family is in the living room, watching the football game, but as soon as the clock strikes seven, it is time for A Charlie Brown Thanksgiving. Peanuts, the comic strip created by Minnesota man Charles Schultz, has been enjoyed by families for decades. After the comic strip was first published in 1950, the world was forever changed by the creation of extremely relatable characters for all ages. Schultz, being one of the most famous people to hail from this wonderful state, changed the world of comics forever with his iconic cartoon.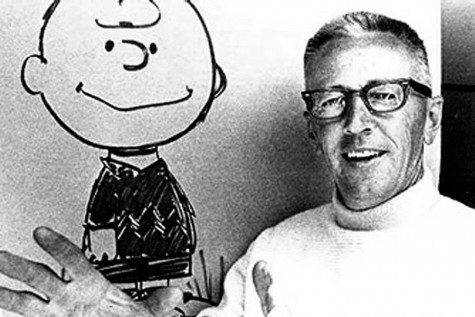 On Nov. 26, 1922, Charles Monroe Schultz was born in Minneapolis. Schulz was an only child; his father was a German immigrant turned barber, and his mom was a waitress and homemaker. Comics affected Schultz right from the get-go; two days after his birth, an uncle nicknamed him Sparky after the horse in the Barney Google comic strip. Schultz had also read comics such as Thimble Theater and Lil' Arber with his father in the Sunday morning paper. From that moment on, Schultz knew he wanted to be a cartoonist. He was first published in 1937 when his drawing of Spike, the family dog, appeared in Ripley's Believe It Or Not!
Schultz attended the Federal School of Applied Cartooning after high school. He worked odd jobs until his dream of being a cartoonist was put on halt when he was drafted into World War II in 1942. He continued to doodle in his free time. Small jobs after the war led up to his big reveal of Peanuts on Oct. 2, 1952, in newspapers all around the country. The comic was a four panel series including the soon to be beloved character Good Ole' Charlie Brown and the rest of his crew. Schultz incorporated a lot of his personal life into his characters, such as Snoopy being based off of the dog he grew up with, Spike.
Schultz's talent soon paid off. He received the Reuben Award for Outstanding Cartoonist twice, once in 1955, and again in 1964. Schultz also received numerous other honors, such as his original sketches being showcased at the University of Minnesota and the Peanuts characters being featured in Hallmark ads in 1960. Along with these features, Peanuts holiday specials soon aired to warm the hearts of people for decades to come. The TV franchise began in 1965 with the release of Merry Christmas, Charlie Brown, shortly followed by It's the Great Pumpkin, Charlie Brown and A Charlie Brown Christmas. You're a Good Man Charlie Brown was aired as a stage production in New York in 1967.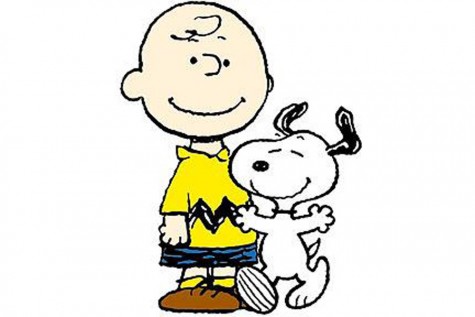 Regarding Schultz's later works, full length pictures including Snoopy Come Home, released in 1972, and Bon Voyage, Charlie Brown (and Don't Come Back!!), released in 1980, began to mark the end of Schultz's career. After multiple surgeries and suffering through colon cancer, Schultz died on Feb. 12, 2000. His final Peanuts cartoon strip came out the next morning.
Schultz left a legacy many Minnesotans are proud of. Today, families still enjoy the Peanuts comics and the holiday specials, and the world is anticipating The Peanuts Movie, which airs on Friday, Nov. 6. Charlie Brown, Snoopy and the rest of the crew will be hitting the big screen as Charlie Brown goes on a grand adventure when new neighbors move in next door. Schultz's son, Craig Schultz, co-wrote the movie, letting the Schutz's tradition live on.
The movie will begin showing at Owatonna's Northwoods Cinema 10 on Friday, Nov. 6. There are 3D showings at 4:50 & 9:35 and 2D showings at 12:00, 12:40, 2:00, 2:40, 4:00, 7:00, and 7:40.
Whether it is remembering the good ole' days of Camp Snoopy at the Mall of America or watching the classic Peanuts specials, Charles Schultz's imagination still affects our culture today, especially as your teacher talks and all you hear is, "wa waa wahwah wah wah."
About the Contributor
Emma Smith, Writer
Emma is a senior at Owatonna High School (she is also Wagner's favorite Smith). Emma lives for the OHS and all it has to offer, dedicating her time to...