Thanks for giving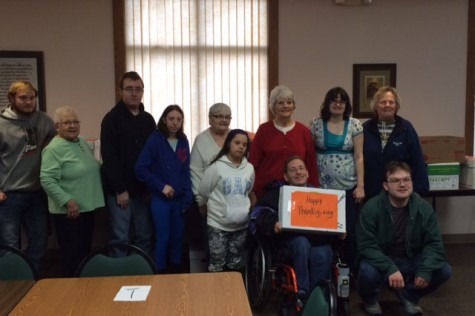 On Monday, Nov. 16, seven students participated in a service project for a second year, making Thanksgiving care packages. These care packages were made to help the community and families in need.
Inside these Thanksgiving themed boxes is everything a family would need for a Thanksgiving meal. Almost 1000 lbs of food was raised for the Waseca and Owatonna Food Shelf. Jennifer Jeno said, "This service project was a great experience for the students and gave them exposure to giving back to the community. Without this opportunity, they wouldn't have had a chance to do it." In this project the students were partnered with St. Paul's Lutheran Church in Meriden and they helped make this project possible. In the future, the plan is to not only buy and box the food, but to deliver the food to the food shelf as well.
About the Contributor
Kristen Rysavy, Writer
I was born and raised in Owatonna, Minnesota. In elementary, I grew up learning in a private school until I was in eighth grade. I'm a senior this year...