Thousands raised for The Steele County Crisis Resource Center
Hundreds of victims of domestic violence will be helped with the 2015 Owatonna High School Cash Drive donations. During the week of Monday, Nov. 16, through Friday, Nov. 20, the OHS has been doing its annual Cash Drive. OHS raised $3,848.23 from donations to donate to the Steele County Crisis Resource Center (SCCRC).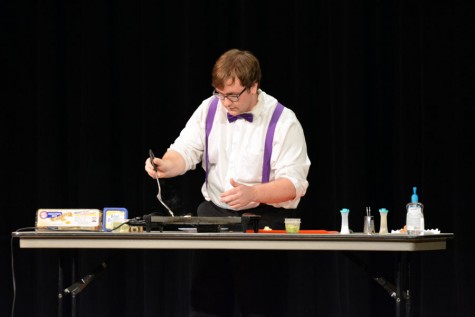 The SCCRC is a free and confidential non-profit organization that provides support and services to victims and survivors of domestic violence, sexual assault and child abuse. The goal was for each grade to raise $2,000. During Cash Drive, OHS students participated in lunch activities to raise money. Some of the activities were an obstacle course, a baby food eating contest, a singing contest and concluded with ''Hairy Friday,'' involving leg and beard waxing and even beard shaving or haircuts if enough money was donated. Not all the activities to raise money were during lunch, however. On Monday night, students formed teams to compete in ''Elementary game night.'' Teams competed in throwback games of Bench Ball, Pin guard and Capture the flag. Cash Drive concluded with the ''Man-gent'' Friday night in the OHS auditorium. Male students from varying grades competed in a male ''beauty pageant." This year's winner was senior Colton Heilman.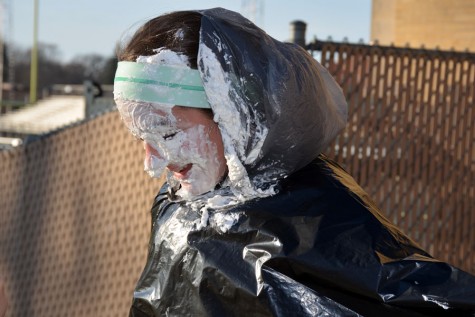 Some classes set goals and rewards if they raised a certain amount. Mrs. Mara Oien's first hour math classed raised $282.37, and Ashley Intress set an incentive of letting the class pie her in the face if they raised over $200. Intress lived up to her word and took a pie to the face after first hour on Tuesday! Mrs. Oien's three classes raised a total of $808.99. Student council member Hannah Cochlin said, ''It was great to see the student body come together to raise money for a great cause! A big thanks to everyone who donated and/or participated- it means a lot!'' It was a very successful and fun Cash Drive week, and the money raised will help hundreds of people through the Steele County Crisis Resource Center.