Cyber Monday safety tips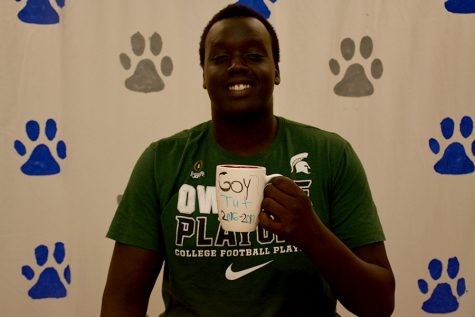 More stories from Goy Tut
When Thanksgiving comes around, some prefer the ease of online shopping on Cyber Monday vs. the chaos of Black Friday shopping. Ideally, it would be less of a hassle to shop online than going out on Black Friday where stores are crowded with people and quickly running out of good sales. It is really beneficial to shop online because shoppers can save a lot more money and time.However, there are still some guidelines and safety rules that should be followed so it can be safe and nothing goes wrong.
Here are a few tips to consider when Cyber Monday shopping comes along. Following links from phone to e-mail is one of the oldest methods for perpetrating any online scam. So, customers should not be fooled by messages in their inboxes offering enticing sales at well known sites and then clicking away only to land on a scam site. Instead, open up the web browser and enter the URL to the site offering the discounts you're looking for and do a search for the items manually. If  the amazing deal from the e-mail cannot be found, it is probably a scam. With many retailers offering good discounts, sometimes as much as 50%, it may be tough to figure out which deals are too good to be true. The best way to avoid being taken in by a scam is to only shop at sites that are known and trusted.
Another piece of advice is to make sure the page is secure. To make sure it was done right, here are the steps. Check to see that the URL for the page begins with "https://" and not "http://." That "s" indicates that the site is secure. Most browsers will also show a lock icon in the lower right corner of the browser window to show the security of the site. Make sure shopping is done from a secure computer, because a computer that is not protected by a full-fledged security software suite is more likely to be compromised by malware. Otherwise, all data entered into or transmitted from that computer is at risk, including all forms of personal information such as credit-card numbers and bank accounts.
Holiday Shopping Season is an exciting time to take advantage of great deals and getting the perfect gift, so be sure to stay safe out there!
About the Writer
Goy Tut, Photo Staff
My name is Goy and I play football and I wrestle. I like to hangout with friends and family and eat all the time. I am a photographer for OHS Magnet. Instagram:...