OHS hires new coaches
Two sports will have new coaching staffs for the upcoming season. One for wrestling, and one for girls basketball. Adam Woitalla will be united with Scott Seykora as co-head coaches of the husky wrestling team. Lindsey Hugstad-Vaa is the new addition to the girls basketball staff.
Woitalla is currently working his year at OHS as a social studies teacher. He recently graduated from St. Olaf College with a social studies major.He has had experience coaching at Northfield High School as an assistant. Woitalla said, "I look forward to the development of everyone on our team as a whole so we can reach our goal. I believe we have a very special team here capable of doing great things, now we just gotta do them." Scott Seykora will be bring his wrestling coach experience as co- head coach. This will be his fourteenth season coaching. Seykora said, "I'm excited to work with the amazing talent that we have coming back this year!  The wrestlers seem excited about the upcoming season and are willing to work hard to accomplish or goal of getting the team back to the state tournament!"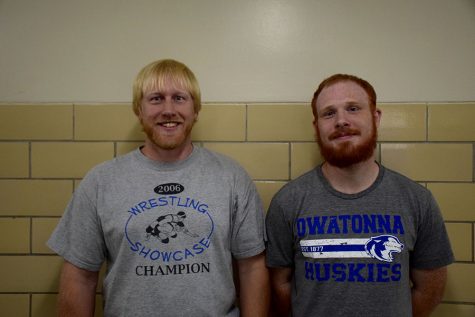 Hugstad Vaa is working in the district for her second year as well at the Owatonna Junior High as a guidance counselor. She graduated from University of Maine with a major in psychology followed by graduate school at University of Minnesota with a master's degree in student psychology. Hugstad-Vaa has had a lot of experience coaching over 10 years combined with AAU, Chanhassen and Albert Lea. Hugstad-Vaa said, "We have lots of talent this year with our varsity girls. I'm excited to see all that they do this season."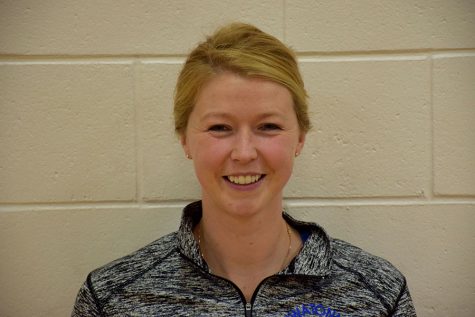 Both of these coaches are looking forward to a successful year in their inaugural season at OHS. The first wrestling event is on Dec. 4 at Faribault High School, and the first girls basketball game is at Rosemont on Dec. 1.