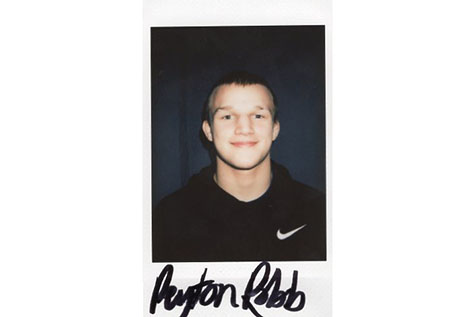 I'm a trained assassin who specializes in hand to hand combat. I have 129 confirmed kills, and I'm looking for more. If you are looking for my services, contact me only in person. I cannot speak on an open line.
Other information:


I'm the 2015 straight river days hot dog eating competition runner up


I like to play with stuffed animals


My favorite show is Bubble Guppies


In my free time I like to go snipe hunting although I've never caught one


I'm not afraid to punch a baby if they get in my face


I beat a full team of gymnasts in a hand stand competition


On one last note, when you address me directly, I prefer to be called Dr. Love.
Peyton Robb, Sports Editor
Mar 21, 2018

Life of a performer

(Story)

Feb 27, 2018

OHS hires in-house applicant for athletic director

(Story)

Jan 30, 2018

Robb's Review: Den of Thieves

(Story)

Jan 18, 2018

Swanson announces resignation

(Story)

Sep 08, 2017

Back to School Pep Fest

(Story)

May 30, 2017

Owatonna's scholarly students

(Story/Media)

Apr 10, 2017

National Siblings Day

(Story/Media)

Mar 17, 2017

Living up to the hype

(Story)

Mar 16, 2017

Security measures installed

(Media)

Mar 02, 2017
Feb 27, 2017

Getting a head start at college

(Story)

Feb 03, 2017

Going for the goal

(Story)

Jan 20, 2017

Extensive Streaming

(Story)

Jan 06, 2017

OHS Gymnasts beaming

(Story)

Dec 09, 2016

Extended winter break

(Story)

Nov 30, 2016

OHS hires new coaches

(Story/Media)

Oct 13, 2016

Bounding off the Block

(Story)

Sep 23, 2016

Photo Gallery: Homecoming Preview Pep fest

(Story)