Registration time at OHS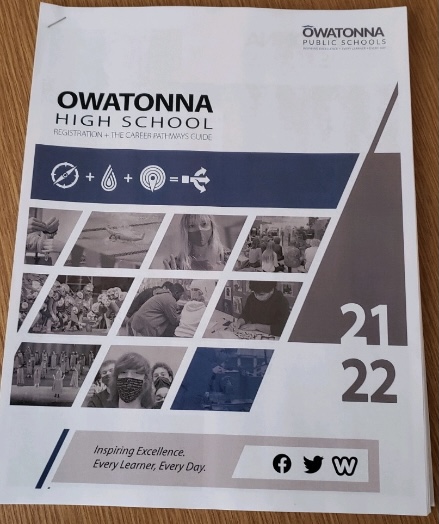 The 2020-21 school year is already over half way done and students are getting closer and closer to registration time. Students in grades nine-eleven are beginning to think about what classes they want to take next year whereas the senior class is getting ready to say their goodbyes to OHS forever. OHS previously called these gatherings Tuesday morning meetings (TMM) which was recently changed to Compass which is a group meant to get students necessary help with things like registration. 
Registration will be much different this year in comparison to years past. This year, all Compass meetings for registration information will be held virtually. OHS Assistant Principal Mr. Philip Wiken said, "In the past we would have a TMM meeting to hand out the registration guides and go over slide presentation, but this year it's much more difficult because not only are some students all virtual, if we were to have in person meetings, we would need to have two, one for each group." There will be three different registration compass meetings, held from 9:34 a.m. to 9:56 a.m. on Feb. 3, 17 and 24. These meetings will be communicated through email and students should be aware of when their meetings will be held. Each meeting will be covering a different aspect of the registration process.
Unlike a traditional year where students work in person with academic advisers, this year students will be connecting with Compass virtually. Students this year will be forced to be much more independent due to the fact that there will not be any in-person help. Students will have to join Google Meets on their own with no staff members regulating the decisions that they make. Junior Lucas Jensen said, "The registration process is usually pretty smooth and easy, this year will definitely be a lot different from years in the past but we should be able to get through it." Staff will continue to work very hard to make this process run as smoothly as possible and keep students stress free.