Everyone is an artist
Art has a different meaning for everyone. Two people could look at a piece and come up with two completely different stories. Take "The Persistence of Memory" by Salvador Dali for example. Many theorists say it's believed the piece was inspired by Albert Einstein's Theory of Relativity, but others believe it was a self-portrait expressing losing a sense of time in today's modern world. Through this piece, he was able to express his thoughts and feelings.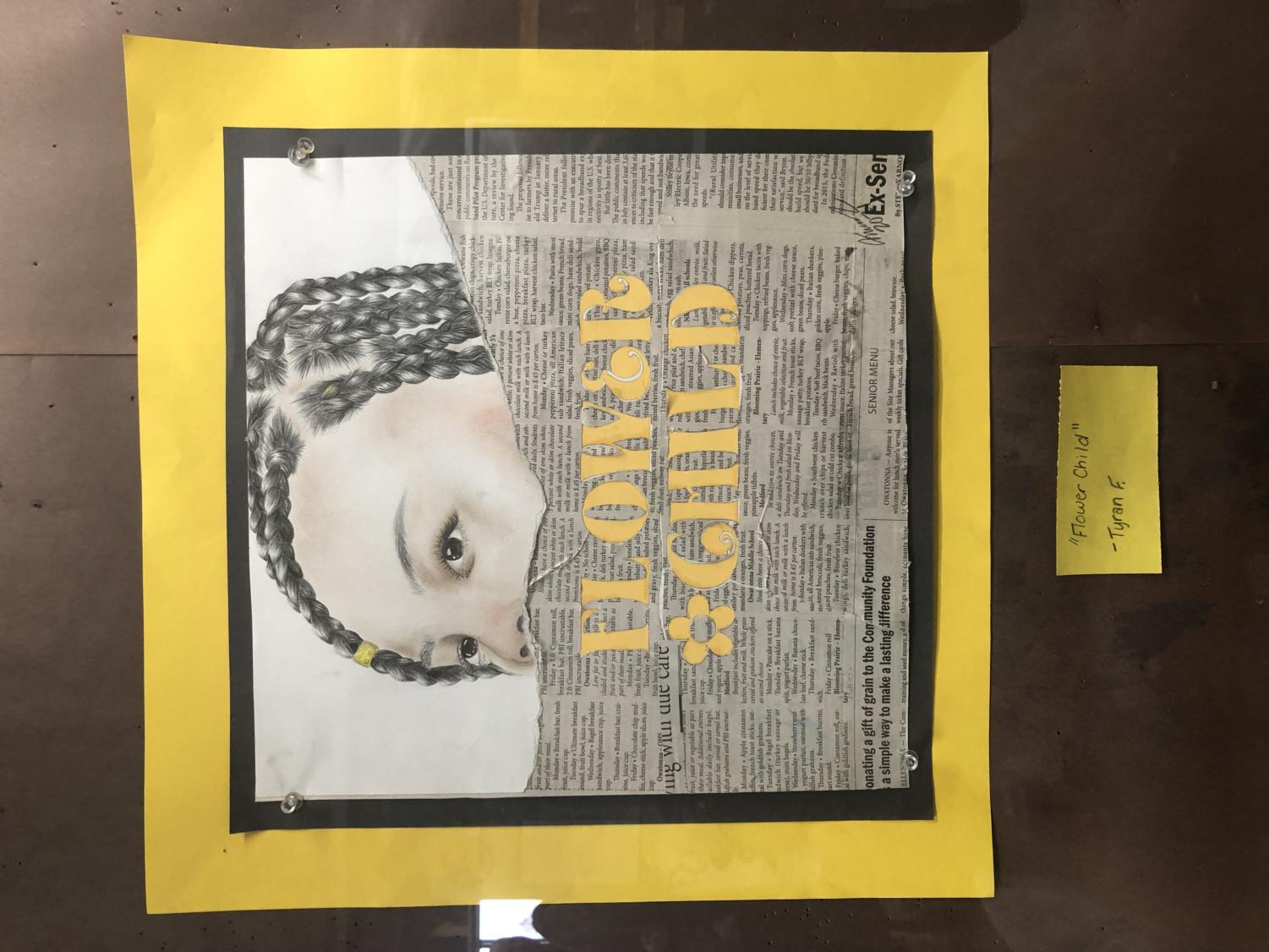 At Owatonna High School, there are many students excited to learn about art and be able to create and share their gifts and talents with the school. In Mr. Brian Kuehn's art class, students are currently working on a project called "showing that you are an artist". Mr. Kuehn said, "Art is an expression of who we are as a person, how we see the world and it's our place in the world. It is our voice." In art classes at Owatonna High School it is a focus for students to be able to express themselves.
Someone who spends a lot of time in the art room and working on pieces is senior Tyran Fernandez. Fernandez said, "Art is kind of like therapy for me, it's just comforting." Currently, they are working on a sketch of eyes with painted flowers all around. They said, "It was kind of a throwaway piece, but I thought why not work on it a little more." This year Fernandez has started about 15 artworks and completed five so far. Fernandez's personal favorite is one hanging in the hallway, "Flower Child". They started the piece as a sketch of a girl but didn't like how the face looked from the nose down. After ripping the piece in half, Fernandez decided they liked it too much to throw it away. They glued it to an old newspaper and now it is showcased in the art hallway. Fernandez said, "I liked being able to work with different mediums and experiment with different ways to create art." Fernandez loves spending free time working on pieces and being able to share them with others.
No matter what your artistic ability is, there is always a spot in the art room for you. Mr. Kuehn said, "Everyone is an artist if they want to be. There are no rules." The art is displayed on the wall outside the art classrooms by the balcony of the auditorium.