Spring fling is back in full force
This is the first year since the COVID-19 pandemic that the spring fling is back full force. The week of spring fling is May 16 to May 20. Kicking things into gear, there is powderpuff on Friday, May 13 at the Owatonna High School football field. There will be dress-up days throughout the week including some new ones OHS has not done before. Wrapping up the week of fun activities is the last chance dance on Friday, May 20.
The spring fling events are a great time for seniors to end their high school career on a high note and some last minute memories before they head off to college or their career. OHS Student Council Adviser Sandra Justice said, "Spring fling is always enjoyable because it's about the seniors and focusing on them and finishing those fun high school activities."
The dress-up days are some of the best ways to get the whole school involved in the activities. Next year's student council president Lileigh Ngyuen said, "I like planning the dress-up days, for spring fling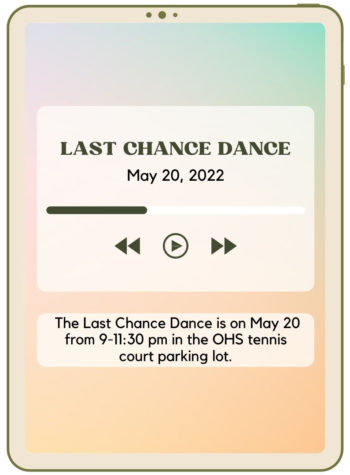 we picked some fun ones we don't typically do so that should be exciting." On Monday it is College-wear day, Tuesday is Tropical day, Wednesday is Middle School or Kindergarten day, Thursday is Grill Dad vs. Soccer Mom day and finally Friday is Jersey day. 
To finish this school year the right way there will be a last chance dance. OHS Senior Katelynn Paape said, "I am excited as this is my last opportunity to socialize with everyone. It will be my last big high school event". The dance will take place on Friday, May 20 in the tennis court parking lot, the entry fee is $5 and is open to any OHS student, it will be a great way to end the school year.