OHS Culinary Club cooking up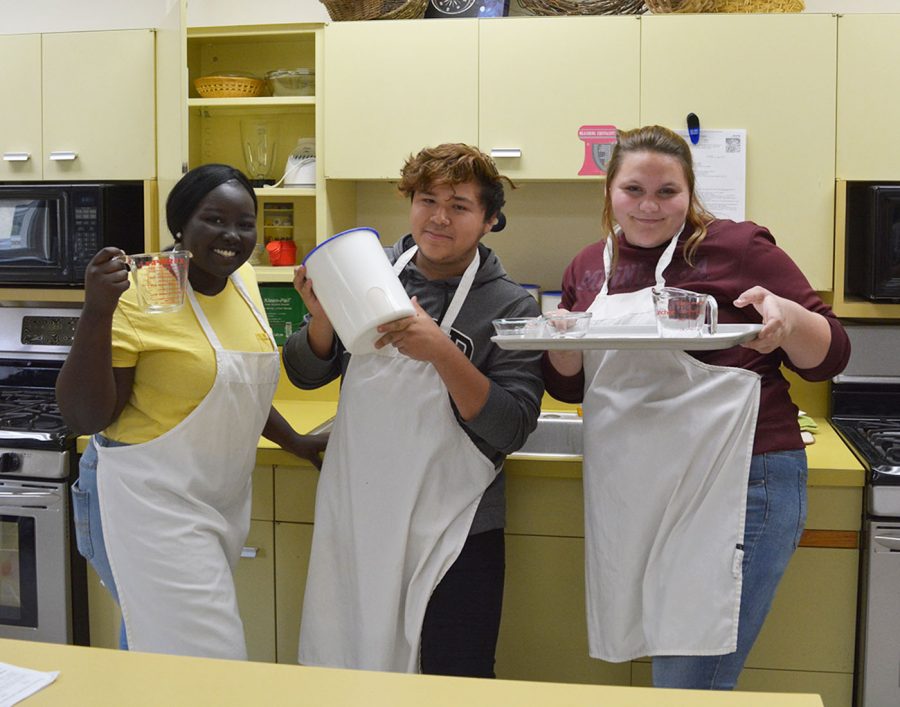 The OHS Culinary Club was founded in 2011 and has been actively advised at the OHS by Ms. Denise Lage. The Culinary Club allows students to explore and learn more about the culinary world. Whether they are looking to build a career in the food industry or simply want to make a nice meal for their family.
Students can join the Culinary Club any time before the end of January of 2019. The main focus is to learn about food safety and food preparation, while meeting and working with new people. Students often join the club without taking any of the foods classes offered at OHS. First year member Angelina Bartz said, "I joined culinary club to find my passion." New members are often introduced to peers with common interests. Anyone with or without experience will be accepted into the club with open arms.
Many members choose to continue in the Culinary Club for several years at OHS because it allows them to meet new people and have the opportunity to learn how to make seasonal dishes such as baking cookies for homecoming and pies for thanksgiving, as well as any requested recipes. Ms. Lage constantly takes into account what the members would like to make next and enjoys working with student who have a passion for the culinary arts, allowing them to connect with each other through the club. Ms. Lage said, "I am really pleased to offer this opportunity for students to meet with people they may not connect with otherwise."
Any students looking for new learning opportunities and a friendly environment are more than welcome at the OHS Culinary Club. Students who are interested in joining can meet with the group in E-308 on Thursdays at 2:45 p.m.
About the Contributor
Cole Stanley, Writer
Cole Stanley is a senior of OHS who believes that everyone has a right to know what is happening in the world around them with he is as proud as he can...