Time for auditions
Also by Gabe Cardiff...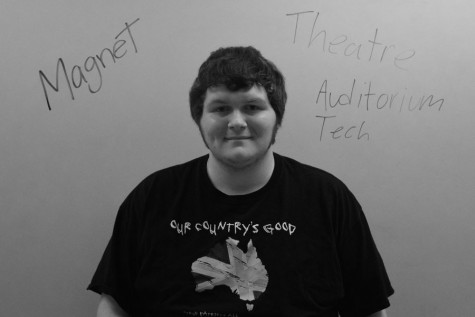 More stories from Gabe Cardiff
With the Fall play wrapped up, it's finally time for the highly popular and largest show presented by the OHS; the winter Musical. This year's musical is Curtains, a theatre mystery parody of a 1950s "whodunnit", set in Boston, Massachusetts. It follows the fallout after the untalented star of "Robbin' Hood of the Old West" is murdered during her opening night curtain call. In charge of the investigation is a police detective named Lt. Frank Cioffi. He is a musical theatre fan who's determined to save the show, solve the case, and maybe even find that special someone before the show reopens, without him or anyone else getting killed. Unfortunate for Cioffi and the cast, more murders occur and critics describe "Robbin Hood" with some choice words.
Unlike regular plays, there is a special requirement needed to be in the musical. Besides being able to have a stage presence and hold the audience's attention, students must be able to sing. Even though some say they can't sing, don't let that get in the way. It doesn't hurt to audition."Curtains is unique." Director Eric Eitrheim said, "It has more opportunities for both guys and girls and the other options did not offer that. Older shows have more male roles than female and I didn't want to leave anyone out." Eitrheim's final words, "This is a funny show and it's all about loving musicals… and there's murder." This year all pit and music direction will be directed by Ms. Anna Olson, a first year teacher from the Junior High. Mrs. Cindy Price will choreograph all dancing, with Mrs. Andrix as the accompanist. Doc Grauberger is the Technical Director and Roger Skophammer is the designer for lighting and sound.
Students who are planning to audition, must pick up an audition packet from Eitrheim's room B-102.  Auditions for Curtains will be held on Dec. 16th and 18th in the auditorium and callbacks will be Dec. 21. If acting and singing is not your thing, details and positions for build and stage crew will be posted in January. If any student is interested in being apart of the pit orchestra, talk to Mrs. Justice or Mr. Guenther. Students must have previous music experience to qualify for pit. Students interested in ushering for the show should talk to Mr. Eitrheim. Curtains will open on Thursday, February 25th at 7:00pm in the OHS Auditorium and will run through Sunday, the 28 with a 1:30 p.m. closing night matinee.
About the Contributor
Gabe Cardiff, Writer/Photographer/Videographer
/I'm a senior at Owatonna High School. I'm involved in Theatre and work as an Auditorium Technician for concerts and other events in-between plays. I was...