Creepy clowns run rampage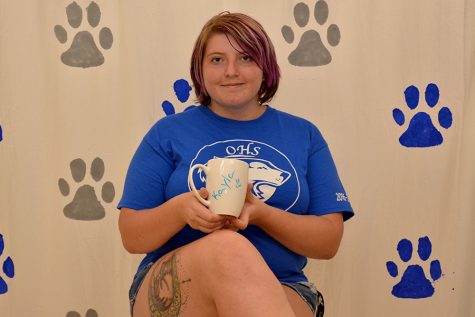 More stories from Kayla Borchert
In August of 2016, people across the country began to see a strange series of clown sightings which reportedly began in South Carolina. The outbreak of sightings quickly brought upon a country wide panic. These clowns were not the average performing clowns; they were creepy and struck fear into many people. They would stand around for hours doing nothing but stare at people as they passed by. What most people did not realize was that this is not the first time these creepy clowns have reared their disturbing faces. In 2014, there was a small outbreak of clowns that went hardly noticed. However, this is not a new occurrence, a series of clown sightings first happened happened in the early 1980's.
According to Matt Rocheleau's Wave of the Creepy Clowns, in May 1981, authorities in the Boston area were receiving numerous complaints that elementary students were being harassed by at least one man in clown clothing. The head of the school system sent a notice to local school principals, urging them to tell students to stay away from strangers with strict emphasis on those dressed as clowns.
The stories had originated from young children, but as authorities investigated, none of the rumors were substantial. There was a snowball effect of children telling parents, parents calling police, parents telling other parents and those parents warning their own children. In the spring – not even near Halloween- of 1981, several other states reported the sightings of clowns.
Around the end of September, posts on Facebook, Twitter and Instagram have been claiming many Minnesota communities have begun to see clowns, there has been no truth to these rumors. In early October, a 15 year old girl from Bloomington created a Facebook profile by the name of "Kroaky Klown," and made threats to kill in the city and numerous other cities. The girl said that she made the account to scare her boyfriend, but the account went viral. In Woodbury, police were contacted about a clown Settlers Ridge Parkway that was screaming at people and chasing cars, but when police arrived at the scene there was not a clown in sight. Though many reports been made none have been proven true.
People have thought this year's clown crisis may be a replication of the events that happened in the 1980's, fueled by social media and news reports. However, others believe that this is a marketing ploy from the team remaking the movie It, a novel by Stephen King first filmed in 1990. The team recreating the movie claims they don't have any involvement in the current clown crisis. Timing of these cases may also be caused by Halloween. Like any year, Halloween causes goosebumps and uneasy feelings. Follow your intuition and beware of trouble.
About the Writer
Kayla Borchert, Photo Staff
I am a senior and this is my first year in Magnet, so far I've been able to meet great people and I enjoy being here.  I hope to excel in my photography...