That is just how the cookie crumbles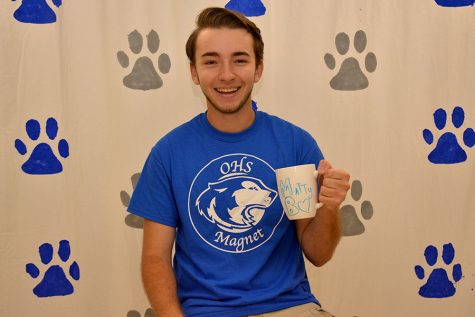 More stories from Matthew Bothun
DECA cookies are back!  As part of one of the DECA events called the Learn and Earn Project, three seniors Amy Oldenburg, Ivette Torres and Daniel Keller decided to bring back the once cherished cookies that OHS loves so much. As part of their project these students, along with the help of Junior Achievement, sold $10 shares in their business in order to buy the cookies. In return, these businesses will earn their money back with a percentage gained if the project makes money. DECA Advisor Scott Pierce said, "Once a week two mentors from Junior Achievement come in and walk through the process of starting a business well, answering questions and supporting students along the way."
The DECA cookies were taken away as of three years ago due to the lack of nutrition and new Federal guidelines that were put in place regarding fundraising. Now they are back and up to code. Starting Thursday, Dec. 15, DECA students will be selling cookies during fourth hour and after school in the commons to earn money for their Learn and Earn Project. Oldenburg said, "We were looking for a product to sell for our Learn and Earn Project and in the past DECA cookies have made some good money, so we decided to start it back up." Cookies will be sold for $0.75 each, or two for $1.
About the Writer
Matthew Bothun, Staff Writer
I am a senior at OHS. Some things I am involved with are baseball, concert choir, youth group, teaching a youth program, and last but not least magnet....