Teagun Ahrens continues baseball career at the next level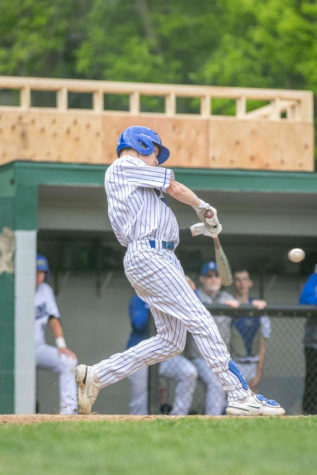 Owatonna senior Teagun Ahrens is a hard worker on and off the field. Ahrens has been playing baseball for as long as he can remember and he decided to continue playing and furthering his education at Rochester Community and Technical College (RCTC). Ahrens is very involved at OHS, participating in trap shooting, FCA and Young Life. Although Ahrens has a lot of other stuff to do he still works and trains for baseball year round and strives to get better everyday.
Ahrens was first introduced to RCTC from his hitting coach in Rochester, where he got to know the RCTC head coach. Ahrens has been playing baseball all his life. He said, "I've made countless memories along the way but playing in the national tournament in Omaha last summer was definitely my favorite baseball experience."
With the 2023 baseball season coming up, Ahrens said, "This season I definitely want to hit the ball like I did last year, if not better, I also want to be able to lead the team on the mound as well." Ahrens has a variety of talents in baseball, he is most successful when hitting but he can also cover first base and pitch just as well.
Ahrens does not just bring skill to the team, Huskies head coach Mr. Tate Cummins says, "Teagun brings confidence to our team. That belief that if we put in the work, things are going to work out. As a coach, I love the passion and energy he brings to the ballpark every day." Ahrens could not see his future without baseball being a part of it. 
Ahrens says, "One thing I am looking forward to is being able to play schools from around the country, there are a set of games that we will travel around the U.S. to play which will be very fun."
Coaches and teammates have high expectations for Ahrens going into his senior season at Owatonna.This spring  Ahrens will be playing first base and pitching for the Huskies.