A season for the record books
As another regular season of fall sports wrap up, some athletes have left an impact in the Owatonna High School record books.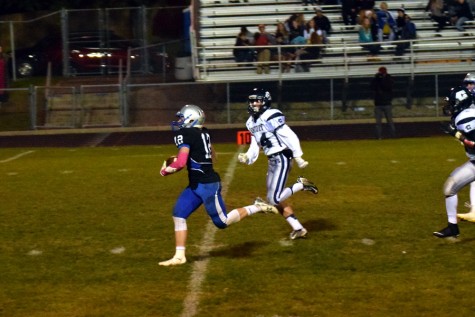 This season, the Owatonna Football team finished seven and one in regular season play, and three records were set in the process. Senior captain running back Sam Hylle rushed for the single game rushing record of 320 yards against the Austin Packers in a 77 to 41 win; the previous record was 310 yards. In that same game, Hylle also set the record for single game touchdowns with seven; the previous record was held by many running backs at 5 touchdowns. Running back coach Matt Skala said, ''What separated him [Hylle] from any other running back was his understanding of the offense. He did the small things very well. He wasn't necessarily that speedy, but he did have the ability to make you miss and had enough speed to break away. He was an every down back.'' Although Hylle's name goes in the record books, the offensive line is part of his success- every good running back is a byproduct of his offensive line.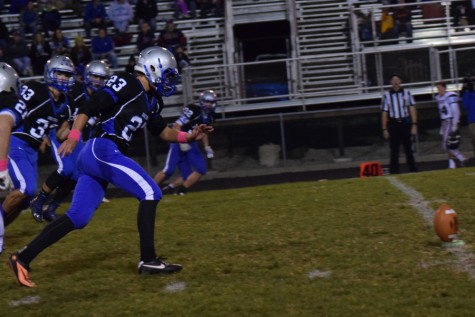 Junior kicker Aidan Buryska, who played on two section teams within 24 hours, also made the record books. Along with kicking for the football team, he is the varsity goalie for the section runner- up Boys Soccer team. He said, ''It was very interesting to have such a quick turnaround, but I didn't have to kick much Tuesday, so I was fully fueled for Wednesday's section soccer game and left it all on the field.'' This football season, he set the single game extra points record with 11, going a perfect 11 for 11 in the game against Austin. Although the season didn't end as the team had hoped, this team truly left their mark in history.