OHS Football knocked out early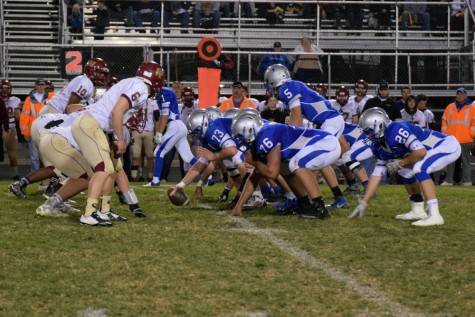 The Owatonna Football team's season came to a close on Oct. 20. They finished with an overall record of 7-2. Although the season didn't end the way they wanted it to, the Huskies Football team has a lot to be proud of. Head coach Jeff Williams said, "Yeah, it was a disappointing end, ending earlier than we had hoped. When everyone gains some clarity and sees the season as a whole, hopefully they will see it was a lot of fun and overall successful season.
Their 7-1 regular season record earned the team the Big Southeast Division championship. Highlights from the season included their 77-40 victory over the Austin, where many records were set. Another highlight of the season was a 27-21 overtime victory against Rochester John Marshall. Rochester John Marshall went on to win the Section 1 Class 5A tournament and has earned a trip to the Class 5A State tournament.
The Huskies season ended in a 15-3 loss to Northfield. The defense held the Raiders to just five field goals on the game, but could only muster one of their own. Senior quarterback Alex Emanuelson said, "I'm going to miss all of my teammates from this year. Everyone carried themselves the right way and did their jobs well."
The Huskies football team will look to carry on tradition next year. Junior starting linebacker Ben Staska said, "I couldn't have asked for a better set of captains and seniors to lead the way. Tradition will not graduate." One thing is for sure- Owatonna football will always have a strong impact on players and fans alike and for many years to come.
About the Contributor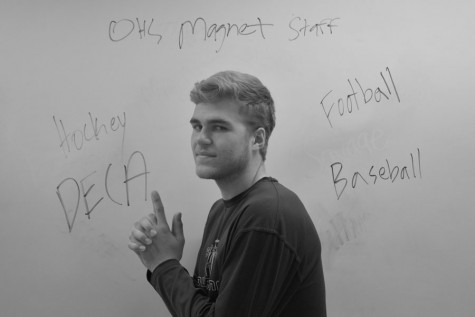 Alec Holcomb, Sports Writer
I'm a senior at Owatonna High School. I play football, hockey and baseball. I am also involved in DECA and Younglife. I hope you enjoy what I write.