"We're all in this together"
In America, cancer is the second leading cause of death. According to the American Cancer Society, approximately 1,620 people were expected to die of cancer each day in 2015. This equates to the death of 590,000 people in one year. Cancer can take its toll on somebody in not just a physical way, but also financially.
The origins of From the Heart
That's why in 2008, Beth Svenby and a few of her friends set out to help local families who are dealing with this devastating condition. Svenby heard that one of her fellow churchgoers, Lisa Hilstad, had been diagnosed with breast cancer. Although Svenby was not close with Hilstad, she felt a great urge to help her, but she had no clue how she'd go about helping. That night, Svenby had a dream about putting on a half marathon to help raise funds for Hilstad and her family. In the morning she called up a few of her friends and pitched the idea. Although Svenby's friends didn't know how to hold a charitable marathon event, they figured it out. The following May the first ever From the Heart event was held. This included a 5K marathon, a half-marathon, and a spaghetti dinner. Sadly, Hilstad lost her battle with cancer a few weeks prior to the event. Although she was not able to celebrate and recognize her brave fight with cancer, her living family members did. This impactful moment urged the four founding members of From the Heart to continue on with the charity and the events.
The half marathon will be held at 8 a.m. and the 5K at 8:30 a.m. at Lake Kohlmeier. Runners can sign up for any of the distances by clicking here or at one of the kiosks set up at the spaghetti dinner, and join the hundreds of runners already signed up. Parking is fairly limited at Lake Kohlmeier, so if there are no parking spots left, a shuttle bus will be provided with parking at Federated Insurance.  After the marathons, there will be a medal ceremony for those that placed in their age group and a ceremony honoring the recipients of this year's From the Heart fundraisers.
Heartfelt gifts
The committee takes applications and decides the recipients in February. This year's recipients will be Owatonna's Cheryl Bastyr (pancreatic cancer), Monica Kruschke (breast cancer), Dawn Armstrong (breast cancer) and Christopher Utoft (esophagus). The financial support goes directly to the recipients family.  Natalie Utoft, daughter of Christopher Utoft and sophomore at OHS, said, "My family is very grateful when it comes to my dad being a recipient. It's good to know that we have a large amount of support from the community and close friends helping us along the way."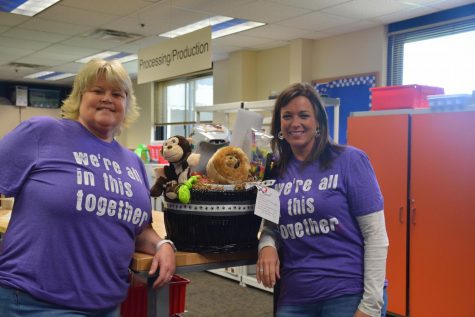 This aspect of From the Heart is one of co-founder Nancy Williams' most important. Williams said, "I have some close connections with people that are impacted by cancer because my dad died of leukemia when I was 12 years old. So there's definitely a connection with knowing not only the emotional, but also the financial stressors that really impact the person that is struggling themselves, but also the family that is with them. So this is a way of kind of providing emotional and financial support for the person and also their families, so it means a lot to me."
All donations to From the Heart go straight to the recipients and their families. Previous years have brought in enough money to donate around $10,000 to each family. From the Heart has begun, the fundraiser has helped 36 local families. From the Heart forever impacts those involved and makes a big difference in the lives of people fighting for their lives.
About the Contributor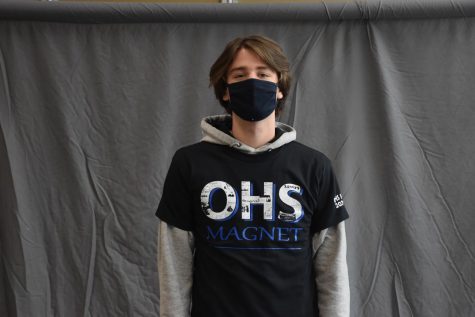 Dom Nelson, Writer and Editor
This year Dom Nelson is a senior at OHS and is in his fourth year of Magnet. He enjoys music and making it with his friends, binging shows or films with...